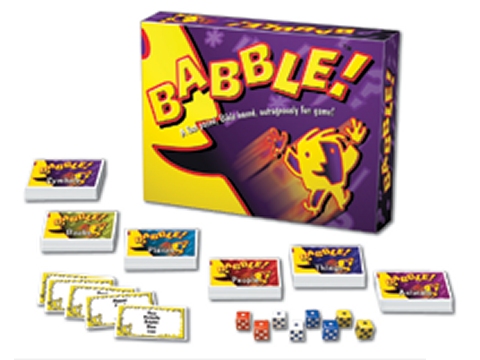 Babble®
The Babble® Board Game is an exciting new Bible game with a fresh style of play. Every player draws two cards and start calling out the words on the cards at the same time. Players place their matching cards together. One player grabs a die and rolls it while the other player calls out "odd" or "even". If the guessing player guesses right, that player gets the match. If not, the player rolling the die gets the match. The player with the most points after six rounds is the winner! The game contains six decks of cards, each deck being a different category, and eight colored dice. Board game for 3 to 48 players. Ages 8 and up. Developed by Cactus Game Design. $23 (retail $24.99)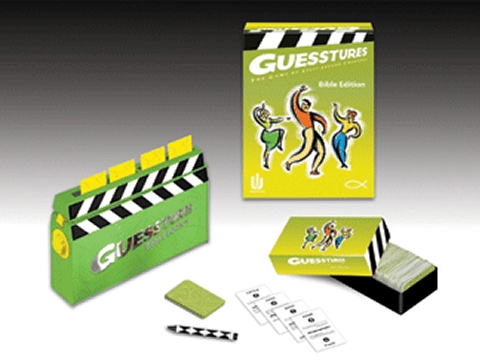 Guesstures® Bible Edition
ACT UP! ACT OUT! ACT FAST! Guesstures® The best selling game of split-second charades now comes in a fun-filled BIBLE EDITION! QUICK! You only have few short seconds per word! It looks easy, but it's not. As soon as your team guesses the word on the card - grab it before it gets swallowed. The harder the word, the more points it's worth. Grab the most points to win! For 4 or more players, Ages 12 to Adult. Developed by Cactus Game Design. $23 (retail $24.99)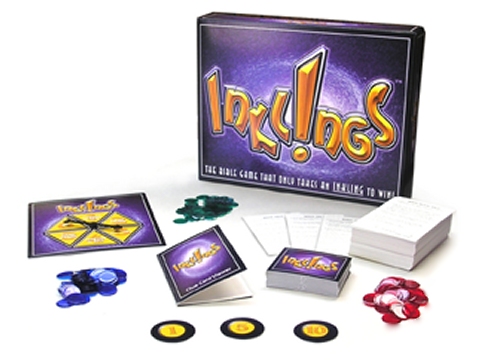 Inklings®
The Inklings® Board Game is an exciting and unique question and answer game that requires strategy to win! Just flip the spinner and watch the fun begin! The game contains more than 280 questions. Each question has six clues. The more clues you ask for, the easier the clues get, with the last question being multiple choice. The first player or team to 55 points wins the game! Board game for 2 to 6 players, or up to 24 players in teams. Ages 8 and up. Developed by Cactus Game Design. $23 (retail $24.99)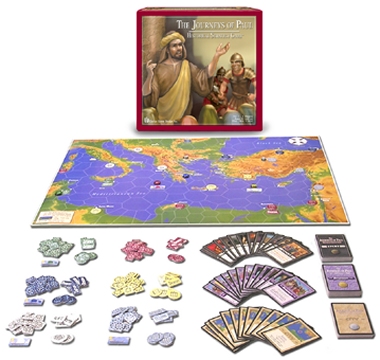 The Journeys of Paul
The game begins immediately after Paul completed his famous four journeys during which he spread the gospel and established the first churches in the Roman Empire. Each player in the game plays a missionary who, like Paul, travels through the Roman Empire and attempts to start churches in several key cities. The game simulates the difficulties and challenges confronted by the Apostles. Gain a new appreciation for the commitment Paul had, even when faced by many obstacles. Developed by Cactus Game Design. $28 (retail $29.99)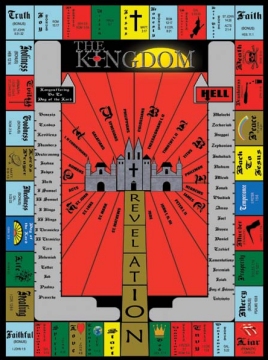 The Kingdom Game
The Kingdom game is a brand new and exciting way for family and friends to learn and experience the teachings of the Holy Bible. Experience the thrill of traveling through the Bible's many stories and gain entry into the Kingdom of Heaven or unlock the secrets and suffer the consequences of defeat if you fail. Learn the true purpose of the Holy Bible. Survive the Game and you may experience the joy of entering the Kingdom. Developed by New Hope Games. $25 (retail $29.95)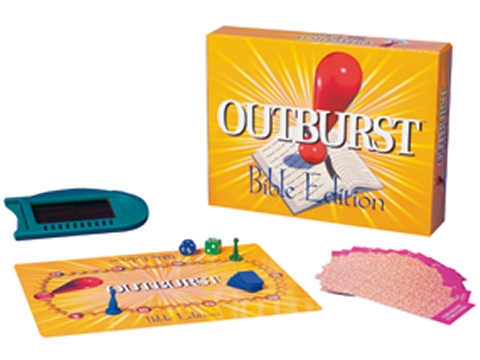 Outburst® Bible Edition
Outburst® Bible Edition is an uproarious party game filled with challenging and entertaining Bible topics. Each topic has 10 target answers. How many can you get? There are 252 topics, a molded card viewer, bonus points, passing chips, and hours and hours of fun in this non-intimidating, laughter-filled game that only takes about an hour to play. Family game for 2 teams of 2 or more players ages 8 and up. Developed by Cactus Game Design. $23 (retail $24.99)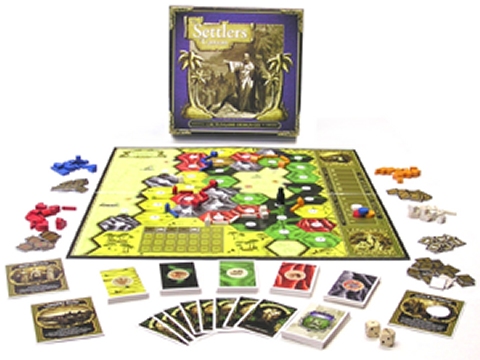 Settlers of Canaan
The Game takes place in the territory of Canaan off the coast of The Great Sea. Each player represents a tribe of Israel as they seek to settle the land of Canaan and also to help build Jerusalem. Developed by Cactus Game Design. $28 (retail $29.99)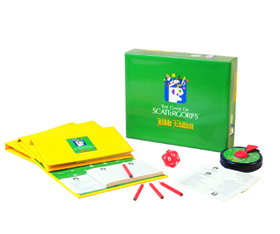 Scattergories - Bible Edition
How many Bible categories can you match before time runs out? Roll the letter die to determine the key letter for that round. You roll a "C". Now start the timer! How quickly can you think of a "Place Christ walked?..." Canaan!... "Things that separate us from each other?..." Carelessness!... Can't think of an answer that starts with "C"? No problem. Just write down any answer that fits the category and you still score some points if your answers are different from every other player. This game is entertaining, enhances faith and promotes learning. $24 (retail $24.99)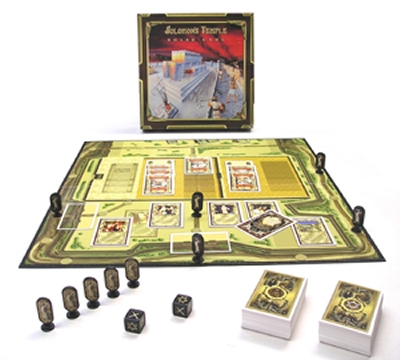 Solomon's Temple
Each player has his or her own deck of cards and game board. Your goal is to build and furnish the Temple of Solomon while at the same time fighting off invading Babylonian armies (that your opponent controls!). Developed by Cactus Game Design. $28 (retail $29.99)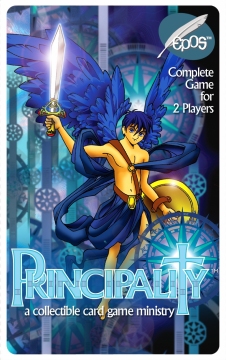 Principality
Principality. Players lead angelic hosts in a challenging battle against dark, while the game illustrates the power of pray and faith. Developed by Epos Entertainment. $14.50 (retail $14.95)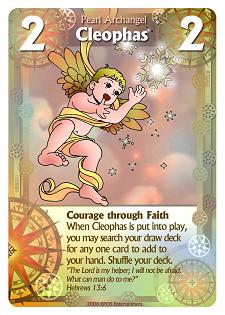 Principality A Choir of Angels Expansion Set
Principality A Choir of Angels. A complete expansion for Principality, a collectible card game ministry for two players aged 8 and up. The Choir of Angels expansion set presents a host of all-new heavenly protectors to add to your Principality base set. Introducing Emerald and Pearl angels and archangels to reinforce the original Blue and Gold host. A Choir of Angels also presents a slippery new Deceiver and its two twisted minions. Developed by Epos Entertainment. $3.75 (retail $4.95)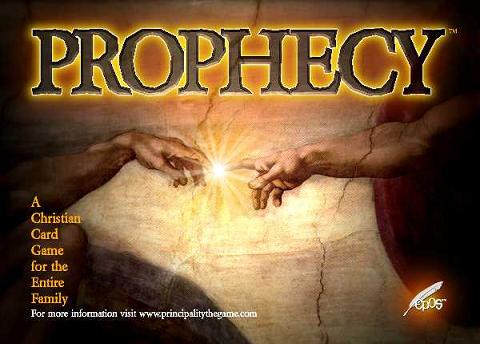 Prophecy
Prophecy™ is a Christian card game for the entire family from Yeshuateinu Company and Epos Entertainment. The goal is to find prophecies and their matching fulfillments for six famous Prophets.  When a match is made it scores a point for the player who made the prophecy.  The first player to make three prophecies is the winner! Throughout the course of the game, Trials and Tribulations stir up trouble.  Angels and Guardians may be able to help protect your Prophets from time to time, and Divine Interventions can help you as well. Nothing is ever certain in this fun, fast-paced game. $17.50 (retail $19.95)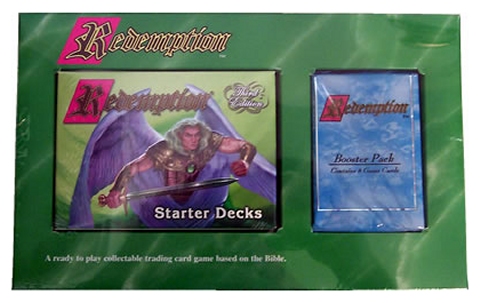 Redemption Gift Set
The Redemption Gift Set features a full starter deck, 6 boosters and a limited edition card. Redemption is a popular card game that allows players to collect and build better decks which they compete against other players with. Developed by Cactus Game Design. $13 (retail $15).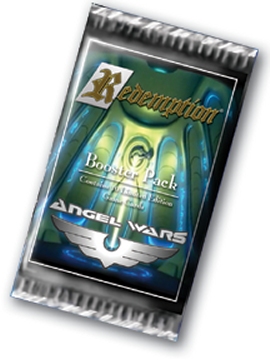 Redemption Angel Wars Booster Pack
Redemption Angel Wars Booster Pack. Angel Wars is a very popular animated movie series. They have released a booster set that features beautifully 3D-rendered artwork and work with the Redemption games. Each booster contains 10 cards. Developed by Cactus Game Design. $2.25 (retail $3).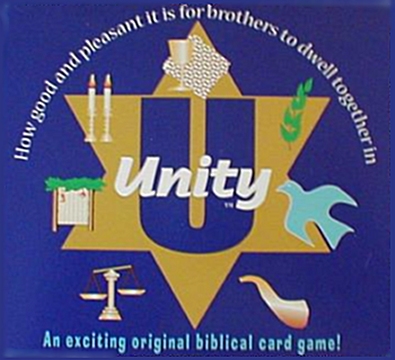 Unity
Unity is a Biblically based strategy card game where "good" cards are played in unity with other players to overcome the evil attacks brought about through the "evil" cards. There are also "festival" cards that allow all of the players to celebrate each Biblical festival described in the book of Leviticus, chapter 23. Developed by Yeshuateinu Company. $8 (retail $10).

We are sorry we do not currently stock any paper games. Please check out our Links page for these types of games. Here are a couple of games that are highly recommended:

DragonRaid Adventure Learning System: A discipleship oriented role-play game designed to help teach Christian leadership and help Christians learn more about the scriptures and Christian life.
Holy Lands RPG: A Christian faith-based role-play game where players work to protect Christianity.


Please check back frequently for the availability of Paper Games here at Christian Games! Now!